Federation Tool Support
Schedule
Tuesday, 9:00am-11.00am
Session Leaders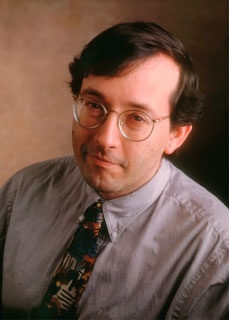 Marshall Brinn
GENI Project Office
Agenda / Details
The goal of this session is to discuss recent efforts to build federations between GENI and other research resource testbeds. The session will highlight tools, services and frameworks to enable such federations or to use such federations.
The following speakers are expected to present for around 30 minutes at this session:
Aki Nakao: Federation lifecycle
Brecht Vermeulen: GENI-EU Federation
Serge Fdida: MySlice
Vasilis Maglaris: NOVI
We will have a panel discussion at the end with any time remaining.
Pre-Requisites
None
Summary
The session consisted of presentations by the four speakers listed above. The presentations are all attached to this page. A brief synopsis of each talk follows:
Aki Nakao discussed the VNode architecture and the use of the Slice Exchange Point (SEP) to support joining slices from different federations (i this case, VNode and GENI) into a single functioning slice and topology.
Brecht Vermeulen reviewed the jFed tool suite that has been developed at iMinds to test federation components such as federation API's, stitching computation services and aggregate managers. The tools are very helpful in testing conformance to API's and provide liveliness summaries on different aggregates.
Serge Fdida and Loic Baron discussed experiences in developing MySlice as a portal to the OneLab federation and their plans to expand from EU to Asia, US, South America and Asia as well as mixing in wireless technologies.
Vasilis Maglaris reviewed his experiences with the recently completed NOVI project , describing lessons learned in areas of monitoring architectures, semantic resource description, virtual resource brokering and federated virtualization technologies.