GENI Operations
Schedule
Wednesday, 1.30pm - 3.30pm
Session Leader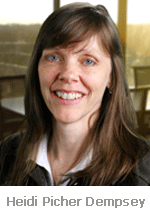 Heidi Picher Dempsey
GENI Project Office
Agenda / Details
This session includes updates on current engineering and integration activities with GENI racks and resources at campuses, regional and national/international networks. This is a working session for GENI operators, network engineers, and network management developers.
GENI Monitoring Collector
This presentation will cover GENI Monitoring Collector topics: 1) History (Last GEC) -> Current State : we show the existing reporting capabilities and current navigation in a "reporting" mode. 2) Short-term (for next GEC) : Describe our transition from reporting to alerting and backend changes. 3) Longer term : goals related to user-defined queries, profile development, etc.
Pre-Requisites
Participants are usually directly involved in GENI operations, resource management, or development. Students and vendors with an interest in operations are also welcome. This is an *interactive* session, so please participate if you are in the room!