GENI Operations
Live Stream Information
Schedule
Monday, 1.30pm - 3.30pm
Session Leader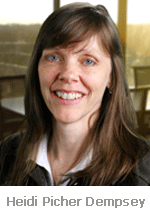 Heidi Picher Dempsey
GENI Project Office
Agenda / Details
This session includes updates on current engineering and integration activities with GENI racks and resources at campuses, regional and national/international networks. This is a working session for GENI operators, network engineers, and network management developers.
Agenda:
1) SDN Exchange at Georgia Institute of Technology
Design summary and progress to date on SDN Exchange projects.
Russ Clark, Senior Research Scientist, Georgia Institute of Technology and Associate Director, Georgia Tech Research Network Operations Center (GT-RNOC) ​bio
2) Software-Defined Network Exchanges (SDXs) and Software-Defined Infrastructure (SDI)
Design summary and progress to date on SDN Exchange projects at Starlight.
Joe Mambretti, Director, International Center of Advance Internet Research at Northwestern University (iCAIR) ​bio
3) GENI GMOC Update

Brandon Beale, Manager, GMOC Service Desk ​contact
GENI Meta Operations Center
4) Internet2 Integration with GENI

Eric Boyd, Sr. Director, Strategic Projects ​contact

5) GENI OpenFlow Experimentation on AL2S

Ali Sydney, GENI Project Office
6) GENI Stitching in AL2S Integration and Testing

Louisa Nevers, GENI Project Office
7) GENI Operations: Monitoring

David Wiggins (​dwiggins@bbn.com), GENI Project Office
Progress to date on monitoring work in progress by participating teams at University of Utah, RENCI, University of Kentucky, Internet2, the Mid-Atlantic Crossroads (MAX), and the GPO.
8) GENI OpenFlow Service Abstraction
Tim Upthegrove (​tupty@bbn.com), GENI Project Office contact
Pre-Requisites
Participants are usually directly involved in GENI operations, resource management, or development. Students and vendors with an interest in operations are also welcome. This is an *interactive* session, so please participate if you are in the room!